Boulder Crest Foundation led the development of the nation's first-ever program designed to cultivate and facilitate Posttraumatic Growth — Warrior PATHH (Progressive and Alternative Training for Healing Heroes). Warrior PATHH is an 18-month program that begins with an intensive and immersive 7-day Initiation, and is delivered to combat veterans and first responders.
Warrior PATHH was designed to address the critical challenge that far too many service members and veterans either were unwilling to seek treatment (50 percent) or failed to complete treatment (67 percent).
Warrior PATHH was developed over the course of four years, and during that period time learned a great deal about was and was not working. Five truths became very clear:
1. The current approach to mental health is not working. These are not our words, but the expert opinions of luminaries from the mental health community. Dr. Thomas Insel, former director of the National Institute of Mental Health, recently asked, "Are we somehow causing increased morbidity and mortality with our interventions?" In August 2015, The Journal of the American Medical Association (JAMA) declared that "new innovative and engaging approaches for the treatment of PTSD are needed." These words were echoed in the January 2017 edition of JAMA Psychiatry, which stated that "These findings point to the ongoing crisis in PTSD care for service members and veterans. Despite the large increase in availability of evidence-based treatments, considerable room exists for improvement in treatment efficacy, and satisfaction appears bleak based on low treatment retention…we have probably come as far as we can with current dominant clinical approaches."
2. The struggles that combat veterans experience in the aftermath of war often relate far more to what they are coming home to (society and peace) than what they are coming home from (war). The same training that ensures Warriors thrive on the battlefield can become problematic on the home front. In order to address this challenge, combat veterans require TRAINING to learn how to translate their valuable skills at home and regain the capacity to regulate their thoughts, feelings, and actions.
3. Combat veterans and first responders represent the strongest and finest among us. These Warriors possess skills, strengths, and abilities that are seldom seen and desperately needed here at home. This notion is best captured in the words of Thucydides, an Athenian General and historian, who famously wrote the History of the Peloponnesian War. "We must remember that one man is much the same as another, and that he is best who is trained in the severest school."
4. When we provide combat veterans and first responders with the opportunity to take a knee and receive training that allows them to harness their strengths and abilities at home, they can live the great lives they deserve — full of passion, purpose, and service.
5. Times of deep struggle, and even despair, can serve as the gateway to a life that is authentic, fulfilling, and purposeful. This idea — that what does not kill you can in fact make you stronger — is the basis of Warrior PATHH, and is derived from the science known as Posttraumatic Growth (PTG).
"We must remember that one man is much the same as another,
and that he is best who is trained in the severest school.
— Thucydides, Athenian General & Historian
Warrior PATHH Curriculum
In June 2017, we finished development of the Warrior PATHH Curriculum effort, inclusive of Instructor and Student Guides, a Journal, Syllabus, and Schedule, and an 18-month longitudinal Program Evaluation.
The 18-month study is now complete, and the results provide quantitative evidence of what we know to be qualitatively true: Warrior PATHH doesn't only reduce symptoms substantially; it enables students to live the great lives they deserve here at home. Warrior PATHH unlocks the value of military training and combat experience, and allows combat veterans to be the calm, connected, and congruent leaders desperately needed in their families, communities, and country.
At the heart of what makes Warrior PATHH successful and differentiates the program from the status quo approaches is best reflected in the words of Goethe: "If we treat people as they are, we make them worse. If we treat people as they ought to be, we help them become what they are capable of becoming."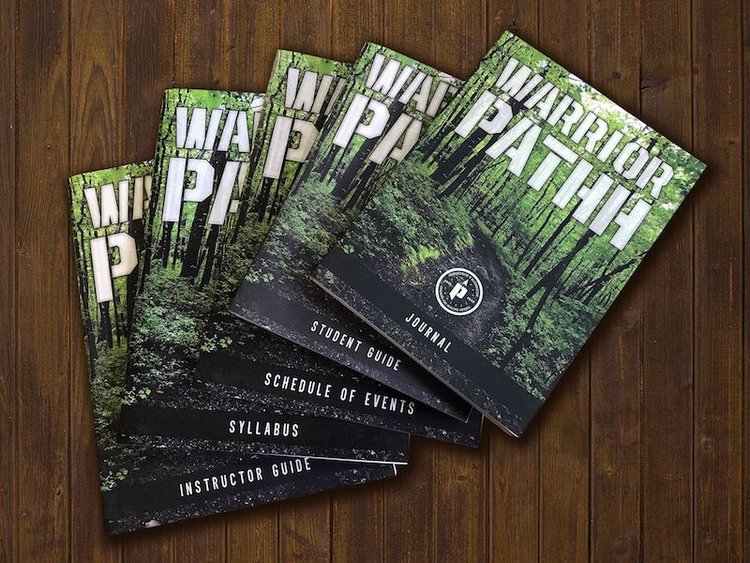 Expanding PATHH Nationally
In June 2017, following the conclusion of the Warrior PATHH curriculum development effort, Boulder Crest hosted a summit for vetted organizations interested in adopting the curriculum, and delivering Warrior PATHH to veterans struggling in their states.
The objective is to create a national network of organizations, all delivering Warrior PATHH, to foster innovation, train veterans, and ensure we can offer a promising and effective alternative to the status quo.
Boulder Crest has developed a robust, efficient, and effective Train-the-Trainer approach, piloted and proven at Boulder Crest Arizona, that includes the following:
Deep exploration of the science of PTG, with instruction by Dr. Richard Tedeschi and Dr. Bret Moore

Attendance of a Warrior PATHH program

Self-paced, comprehensive, online Train-the-Trainer curriculum

Embedded support for the delivery of three Warrior PATHH programs
In addition, PATHH partners will be able to leverage:
Warrior PATHH curriculum materials

Operations, Administration, Recruiting, Training, and Delivery Processes

Warrior PATHH Program Evaluation Approach and Analysis

The myPATHH technology application, designed in partnership with Accenture, which enables students to grow, learn, connect, and succeed during their 18-month journey

Years of research and development at Boulder Crest
Ultimately, Boulder Crest is hopeful of creating a network of ten locations across the country (including Boulder Crest Arizona, Boulder Crest Virginia, and the Boulder Crest Mobile Training Team), to not only provide world-class programs to veterans, but also to drive change within the current mental health system.
Expanding PATHH Internationally
It is now clear that the challenges facing post-9/11 combat veterans are not unique to American servicemembers and veterans. Struggle and suicide plague veterans in Australia, Canada, and the United Kingdom, along with other allied countries. To that end, Boulder Crest is proud to partner with Forward Assist, a UK-based organization, to host British veterans at our Arizona and Virginia facilities. We are open to similar partnerships, and hopeful that in the future, Warrior PATHH programs could be delivered internationally. If you are interested in such a partnership, send us an email.