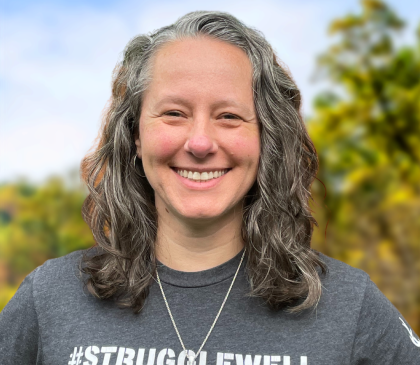 Erika Emmons
Program Manager of Government Grants
Erika is a U.S. Army National Guard combat veteran with 6 years of enlisted experience as an Imagery Analyst. She deployed with the 36th Infantry Division out of Austin, TX to Iraq from 2010-2011 before getting out in 2012. Over the last 11 years she has worked for various contracting companies in the Northern Virginia & Durham, NC areas in multiple roles from GEOINT (Geospatial Intelligence) analysis, software training, technical support, & a Jane of all trades in the GEOINT community.
Erika attended the Warrior PATHH program at Boulder Crest Virginia in October of 2019 and is a proud member of BCWP class 072 (Valkyrie). She actually put off attending the program for over a year & a half because she felt there were other vets who needed it more than her, but thanks to the gentle persistence of BCF's Joe Wood, she relented. Today she readily admits that she needed the program more than she realized & that self-care is NOT selfish, but necessary. She is thrilled & grateful for the opportunity to be a part of the Boulder Crest Foundation team.
Give strength & hope to those who serve
Your support powers life-changing programs offered at no charge to veterans, military, first responders, and their families. With your help, our Warriors won't just survive — they'll thrive.
Proud to be a top-rated nonprofit organization