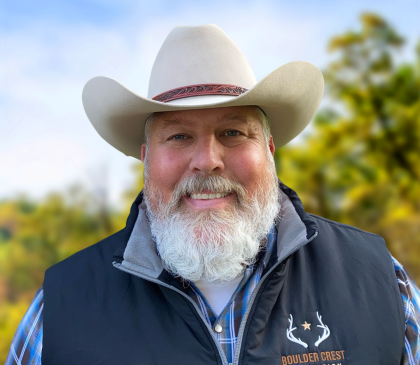 Joe was born at Fort Sill, OK.  An Army Brat, he was raised in Germany, Fort Bragg, NC and graduated High School in Milan, IN.  He was born into a legacy of military service and followed in his father's and grandfathers' footsteps.  Joe was attending college when Desert Shield began in August of 1990;  two months later he dropped out of college and enlisted in the Army.
Joe served as an enlisted Military Police Officer for nine years.  He commissioned as a Military Intelligence Officer in May of 2001, became a  Psychological Operations Officer in 2009 and retired from the Army in October of 2022, after 31 years of service, at the rank of Lieutenant Colonel.  Joe spent most of career in Airborne and Special Operations units.  During his time in uniform, he deployed to Miami, FL for Hurricane Andrew Disaster Relief (1992), Sinai Egypt (1993), Johnston Atoll (1994), Iraq (2004), Qatar (2005) and Afghanistan (2009).
Joe attended Warrior PATHH in 2020 at Boulder Crest Arizona.  The program ignited his passion for helping his fellow veterans and first responders and forged his commitment to continue to serve in a meaningful way.
Joe lives in Linden, NC and has three adult children (Zach, Ren and Hannah).   He has a passion for riding motorcycles and horses, playing guitar,  SCUBA diving, reading and camping.
Give strength & hope to those who serve
Your support powers life-changing programs offered at no charge to veterans, military, first responders, and their families. With your help, our Warriors won't just survive — they'll thrive.
Proud to be a top-rated nonprofit organization