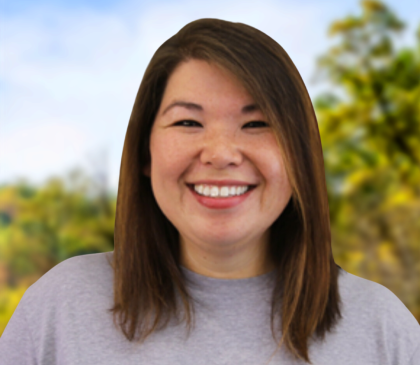 Julie Sole
Senior PATHH Guide
Julie was born into the military and grew up all over the United States and overseas. Her father was active duty for a majority of her childhood and she decided to follow in his bootsteps. In 2004, Julie enlisted into the Army as a military police officer and served for five years before being medically retired. She spent a year in South Korea and also deployed to Baghdad, Iraq where she served as a .50 cal gunner. Her time in Iraq led her to the mental health field as she recognized a disconnect between what she needed and what services were being offered.
Julie grew up riding horses, training dogs, and spending time out in nature. She got back to her roots and found it was more helpful for her than the traditional talk therapy. It was then that she decided she would go back to school to become a therapist and help other veterans reconnect with themselves through animals and nature.  Upon retiring from the Army, Julie went back to school and earned degrees Psychology. She then continued her post graduate education to specialize in treating trauma. She has worked with children and adult survivors of childhood sexual assault and sex trafficking, veterans and first responders as well as their family members, and domestic violence survivors. Julie is also trained in Trauma-Focused Equine Assisted Therapy and has provided clinics and groups to military and first responders as well as at-risk youth in the juvenile court system.
Helping others realize their own potential and move from survivor to thriver is her passion.  Julie is no longer practicing therapy and has the privilege of being a PATHH Guide. In her free time, she enjoys competing in mounted archery or exploring trails with her two horses, hiking with her husband and two German Shepherds, and reading good books snuggled with her three cats.
Give strength & hope to those who serve
Your support powers life-changing programs offered at no charge to veterans, military, first responders, and their families. With your help, our Warriors won't just survive — they'll thrive.
Proud to be a top-rated nonprofit organization