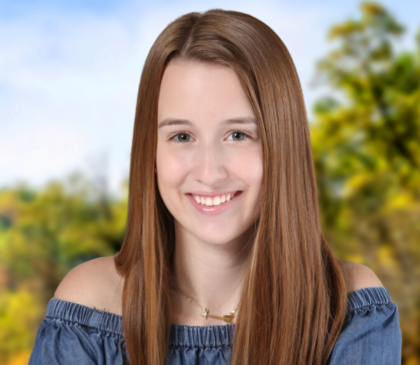 Kate Dudley
Fundraising Event Coordinator
Kate Dudley grew up in Winchester, Virginia with her parents and two siblings. She graduated from Sherando High School and Mountain Vista Governor's School with her Associate's Degree in Science. She then studied at The University of Virginia and graduated with her Bachelor's Degree as an Interdisciplinary Studies Major with concentrations in Business, Psychology, and Arts Administration.
Kate's love for nonprofit organizations and fundraising events began at a young age through volunteer opportunities at her church and continues to be her passion. She later began interning in the non-profit fundraising space including working with New Horizons in California, Children's Miracle Network Hospitals, CRi, and The American Cancer Society. Kate is excited to use these on-the-job experiences in her position with Boulder Crest to support this incredible mission.
In her free time, Kate enjoys playing music with her friends, traveling, and spending time with her family and boyfriend. Kate is also an avid collector of succulent plants and enjoys spending time outdoors.
Give strength & hope to those who serve
Your support powers life-changing programs offered at no charge to veterans, military, first responders, and their families. With your help, our Warriors won't just survive — they'll thrive.
Proud to be a top-rated nonprofit organization