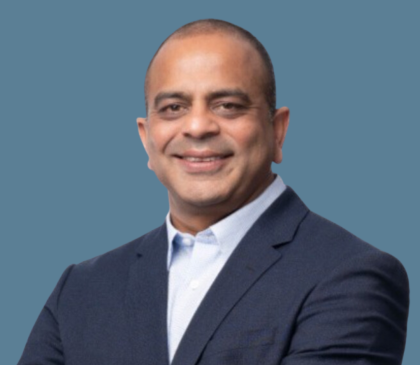 Pinakin Patel
Pinakin Patel served with the U.S. Air Force, is an entrepreneur, and is the Chief Executive Officer (CEO) of IT Concepts, Inc. (ITC).  As CEO, Pinakin is responsible for our strategic vision, innovative business model, and firm financial performance.  Under his leadership, ITC has experienced tremendous growth based on the principle that "our success is measured only by the success of our clients." ITC has won several awards for innovation and has regularly been named a top workplace.  Washington Business Journal recognized ITC as the #15 largest companies owned by people of color in the greater Washington, DC area in 2023.
Coming from humble beginnings and being someone who has filled the shoes of a Business Analyst, Tester, Team Lead, Project Manager, and Department Manager gave Pinakin the acumen and the operational knowledge required to go on then and become part of the Leadership group of a Technology-driven organization.
Before leading ITC, Pinakin was the Department Manager and Deputy Director of the Information Security Solutions consulting practice with a large Department of Defense consulting firm.  Pinakin also served with the U.S.  Air Force as a Communication Officer, where he learned valuable leadership lessons and the importance of discipline to meet mission objectives.  Mr. Patel received a Master's in Management of Information Technology from the University of Virginia and a Bachelor of Arts in Computer Science at Rutgers University.
Give strength & hope to those who serve
Your support powers life-changing programs offered at no charge to veterans, military, first responders, and their families. With your help, our Warriors won't just survive — they'll thrive.
Proud to be a top-rated nonprofit organization