Contact Us
Thank you for your interest in the Boulder Crest Foundation. Please reach out via the contact form below, and we'll be in touch as soon as possible.
"*" indicates required fields
Our Locations
Boulder Crest programs are built by Warriors, for Warriors. We use the science of Posttraumatic Growth (PTG) to help participants and their families transform struggle and trauma into lifelong growth and strength.
Learn about our national reach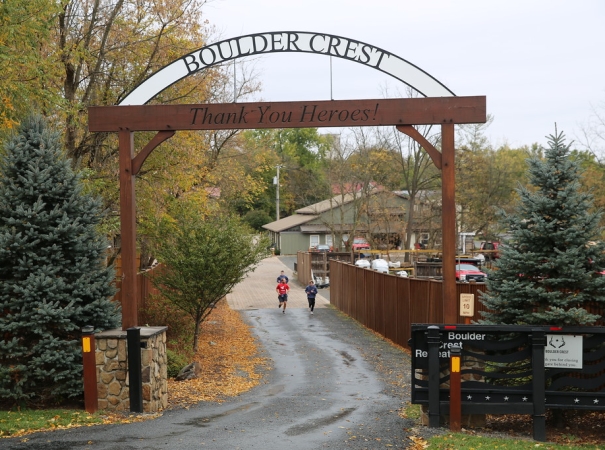 Boulder Crest Virginia
18370 Bluemont Village Ln, Bluemont, VA 20135 (540) 554-2727
Boulder Crest Arizona
415 Gardner Canyon Rd, Sonoita, AZ 85637 (520) 455-4668
Give strength & hope to those who serve
Your support powers life-changing programs offered at no charge to veterans, military, first responders, and their families. With your help, our Warriors won't just survive — they'll thrive.
Proud to be a top-rated nonprofit organization