Volunteer
There is no greater purpose than helping others. Join our Boulder Crest mission in supporting those who keep all of us – our families, friends, and communities – safe and secure.
Search current volunteer opportunities
Each month, we post a volunteer schedule to help our nation's Warriors by maintaining our Arizona and Virginia facilities. Our greatest volunteer need is the day-to-day support necessary for maintaining a 5-star experience and facility for our deserving military and veteran families.
Learn about our locations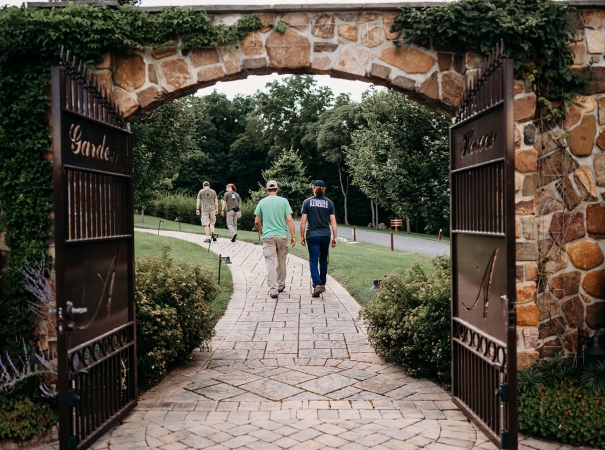 Search for volunteer opportunities at BCVA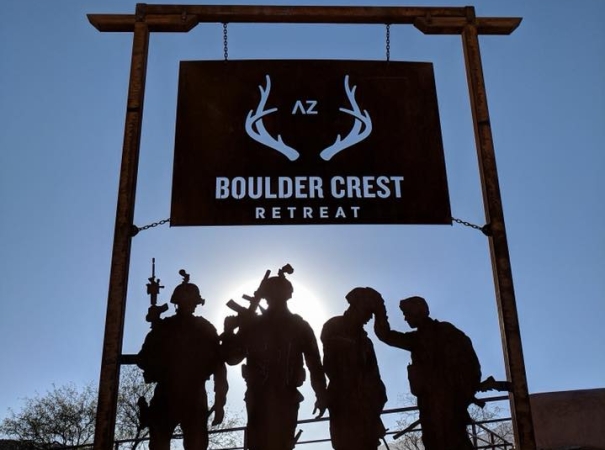 Search for volunteer opportunities at BCAZ
Sign up a group to volunteer
Help strengthen the culture of your company, organization, or group and have a fulfilling experience at the same time. In Virginia and Arizona, we seek larger groups of volunteers for bigger projects. Employees and folks from local businesses, and groups have supported us by volunteering their valuable time to remove brush in the archery range, garden, weed and mulch properties, and even clean our chicken coops.
Coordinate a group day in Virginia
Please reach out to us at corporatevolunteerva@bouldercrest.org, or at 540.554.2727.
Coordinate a group day in Arizona
Please reach out to us at corporatevolunteeraz@bouldercrest.org, or at 520.455.4668.
Why volunteer with Boulder Crest Foundation?
Our American Warriors deserve our support.  Twenty veterans die every day by suicide, and we lose more first responders to suicide every year than in the line of duty. By volunteering with BCF, you help make a real difference in implementing the transformative power of Posttraumatic Growth (PTG) programming.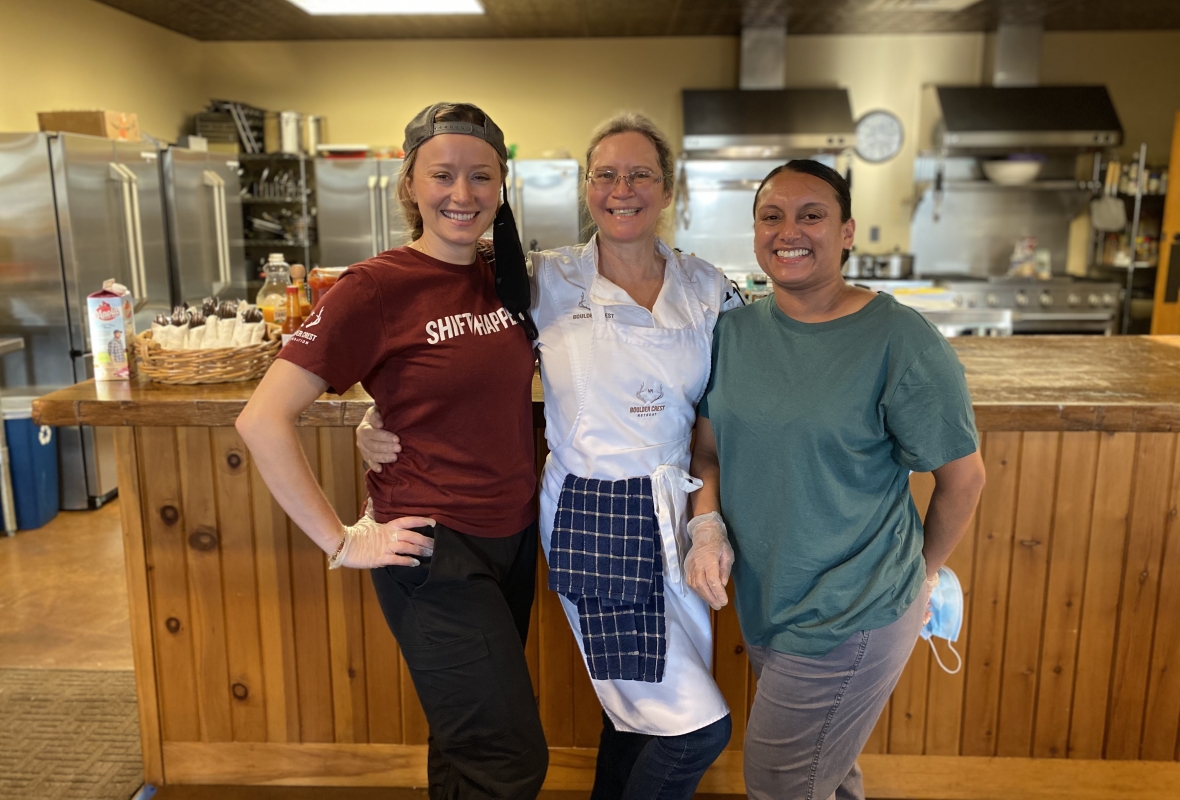 Just as so many Americans continue protecting the United States, I will continue supporting Boulder Crest however – and whenever – I can.
BCF volunteer
Your support strengthens our movement
Volunteering at Boulder Crest Foundation provides a sense of achievement and purpose, boosts self-esteem and confidence, and makes you feel part of a community. With your donated time, you share your talents and learn new skills. And with your generous support, we can achieve our mission and grow a meaningful movement.
Learn about our mission and vision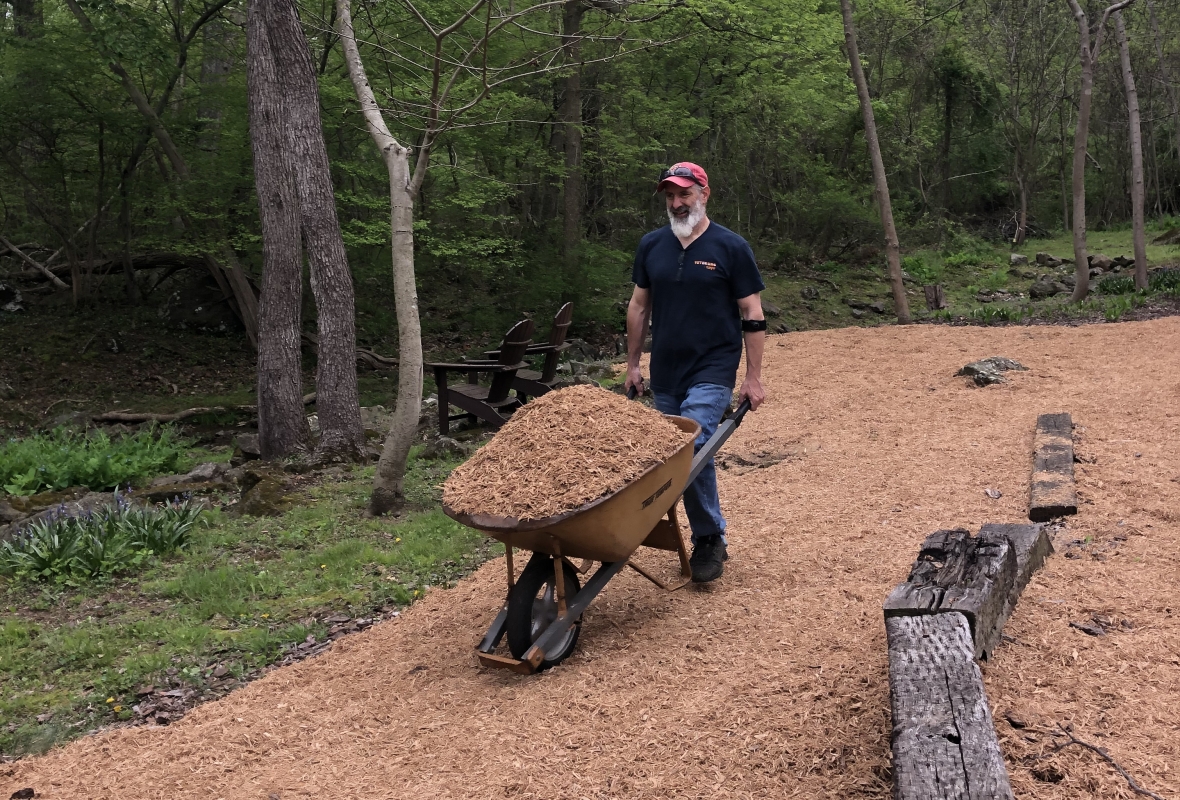 Did you know?
Since 2010, our generous volunteers have donated more than 47,750 hours (about 5 and a half years of time) to Boulder Crest.
Many ways to get involved
Our volunteers support with events, ground maintenance (planting in the garden, weeding, mulching, and creek mucking), cabin hospitality services, cooking and kitchen cleaning, and horse maintenance. Please note that during our Warrior PATHH programs, volunteer opportunities are only available to adults (age 18+) due to the nature of the program.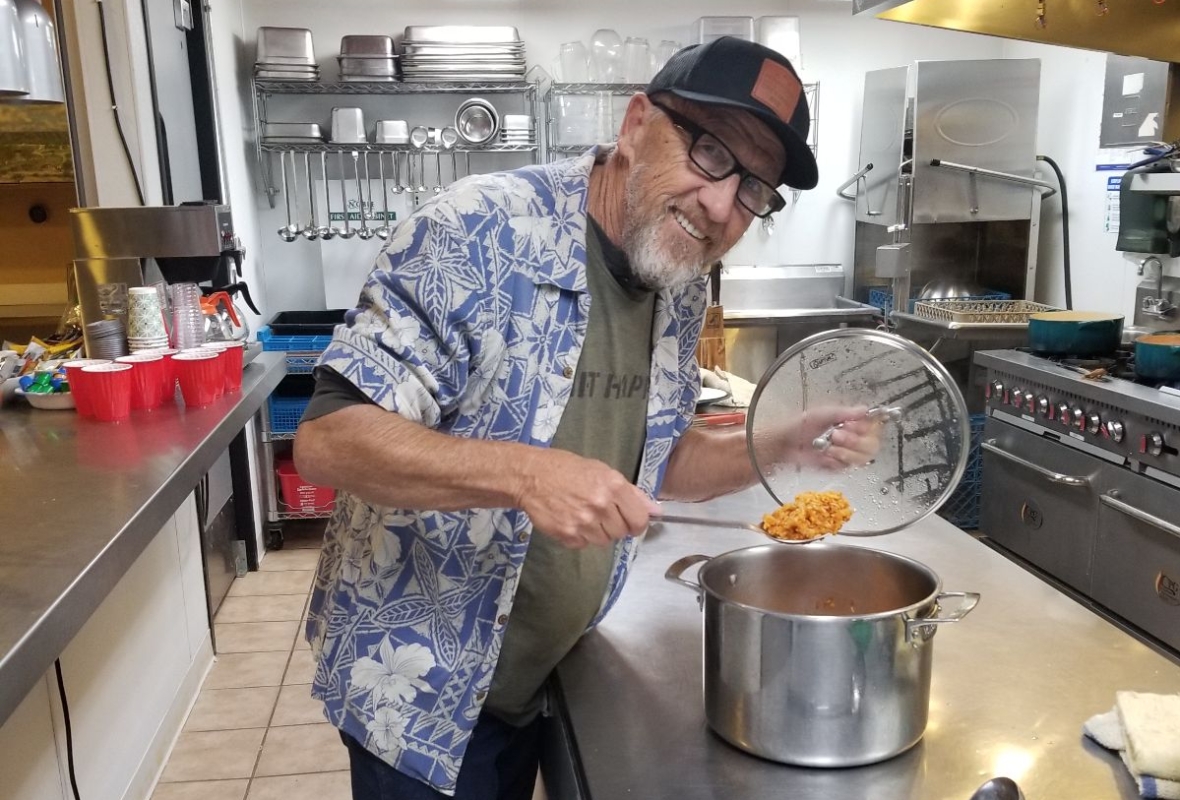 Interested in careers with Boulder Crest? Explore current job openings with us.
Our careers
Give strength & hope to those who serve
Your support powers life-changing programs offered at no charge to veterans, military, first responders, and their families. With your help, our Warriors won't just survive — they'll thrive.
Proud to be a top-rated nonprofit organization