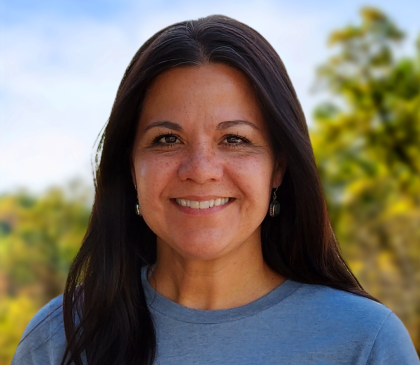 Codi McCaw
Operations Manager & Outreach Coordinator
Codi was born and raised in Arizona and has been a resident of Sierra Vista for over 30 years. Growing up in the military community around Fort Huachuca, Codi has spent the last 15 years working with Soldiers at locations across the United States. Her experiences have included Small Business growth in the areas of Business Operations, Human Resources, Contract Management, and Industrial Security. She has always enjoyed being able to contribute her experiences to the growth of Federal Contracting Companies. Helping to shape the culture, people, and practices of those organizations has always brought her great pride and appreciation.
Codi's family is also a huge source of pride. Numerous close relatives are currently proudly serving in the US Armed Forces. She has graciously supported these soldiers and their families throughout their travels across the world. Her family is passionate about the outdoors and strives to stay active in the Arizona sunshine, as much as possible.
Codi has always had a strong desire to give back and pay her successes forward. She has always looked for ways to use her selfless kindness and giving nature in a more influential way. She has volunteered with many Non-Profit Organizations with events and outreach opportunities and enjoys learning about and being a part of her local community. Her respect and admiration for our country and our Armed Services make Boulder Crest Foundation an ideal fit for her.
Give strength & hope to those who serve
Your support powers life-changing programs offered at no charge to veterans, military, first responders, and their families. With your help, our Warriors won't just survive — they'll thrive.
Proud to be a top-rated nonprofit organization