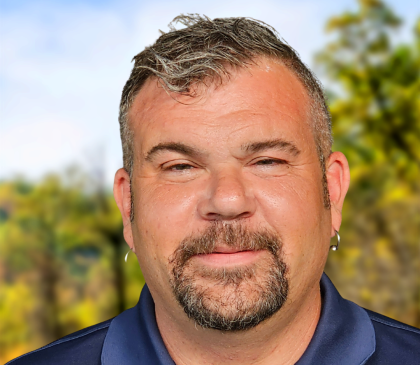 Daniel Matherly
Director of Struggle Well - Virginia
Daniel is the Director of Struggle Well for Virginia and an alumnus of the Warrior PATTH program.
Raised in Southwest Virginia in the foothills of the Blue Ridge Mountains, Daniel spent his childhood living on a farm working with his hands along side his father in the garage.  Daniel enjoyed the outdoors and spent a great deal of time hunting, fishing, racing and in the Boy Scouts.  After high school, Daniel joined the Army as an infantryman and was assigned to the 2/187 INF Regiment with the 101st Airborne in Fort Campbell, Kentucky serving from 1999 to 2003. After a tour in Afghanistan and in Iraq Daniel was honorably discharged and returned home.
In 2011 Daniel completed his Associate Degree in Applied Science majoring in Motorsports Technologies from Patrick Henry Community College in Martinsville, VA.   He then spent four years teaching Motorsports Technologies at the same community college.  In 2017 Daniel became an active member of the Cool Branch Volunteer Fire Department achieving multiple firefighting certifications and his Emergency Medical Technician certification.  Daniel is currently the Chief and has held the positions of Lieutenant, Captain, and various executive roles in past.
With all Daniel's military and first responder experiences, he believes great value can be derived through these efforts and wants to be at the forefront of helping first responders like himself.  He enjoys helping other first responders to overcome the struggles they encounter every day in their careers.  This opportunity to give back and help fellow first responders is an honor for Daniel.
Give strength & hope to those who serve
Your support powers life-changing programs offered at no charge to veterans, military, first responders, and their families. With your help, our Warriors won't just survive — they'll thrive.
Proud to be a top-rated nonprofit organization