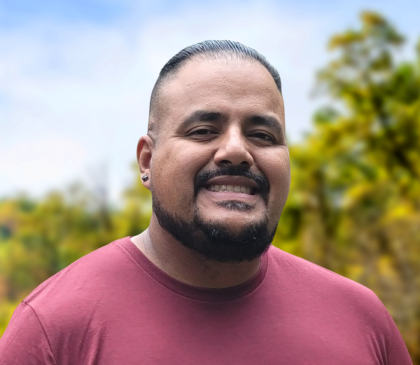 Danny Montano
PATHH Guide
Daniel "Danny" Montano began his career with the Florida Department of Corrections in 2003. He was hired as a Correctional Officer, and in 2005, Danny was promoted to the rank of Sergeant. Simultaneously in the same year, he attended the Cross Over/Law Enforcement Academy at Miami-Dade College (School of Justice) and attained his certification for Law Enforcement.
In July 2007, Danny moved to work with the Department of Homeland Security in the Division of Immigration Customs Enforcement (I.C.E.) as a Detention Officer. In 2008, Danny was promoted to Lieutenant, overseeing the day-to-day operations at his assigned camp. He continued to pursue his passion for working as a law enforcement officer. On April 14th, 2009, he was given the opportunity with the Hialeah Gardens Police Department (H.G.P.D.) as a Reserve Police Officer. Proving himself to be an asset to the agency, on April 12th, 2010, Danny accepted a Full-Time position as a Police Officer. On May 9th, 2013, Danny obtained his Emergency Medical Technician (E.M.T.) certification at Barry University.
Through Danny's career, he realized a great need for strengthening mental health. Danny took action, leading him to Boulder Crest's Struggle Well training and, in 2022, Warrior PATHH. Ignited Danny to get involved in PTG; he became certified in teaching Struggle Well and becoming a Warrior PATHH Guide with the Mobile Training Team Bravo. Lastly, he joined the Big Brothers Big Sisters organization as a "Big in Blue" to provide lessons he has learned to today's youth and mentor them in the growth mindset.
Give strength & hope to those who serve
Your support powers life-changing programs offered at no charge to veterans, military, first responders, and their families. With your help, our Warriors won't just survive — they'll thrive.
Proud to be a top-rated nonprofit organization