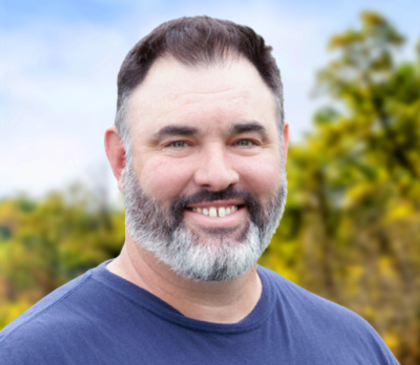 Greg "Coach" Morin
Executive Director - Training & Education
Greg is a championship coach and motivator, focused on unlocking the potential that resides within our nation's Warriors and their family members. He joined Boulder Crest as Director of Programs in June 2016, after having participated in the development and delivery of Warrior PATHH for 13 months as a PATHH Guide. Coach was appointed to the Director of Training position at the Boulder Crest Institute for Posttraumatic Growth in January 2018 and was promoted to his current position as Executive Director of Training & Education in January of 2023.
Prior to joining Boulder Crest, Coach spent a decade recruiting and training pit crew athletes in all levels of motorsports racing. The majority of his career, over seven years, was spent with NASCAR's most dominant organization, Hendrick Motorsports, where he coordinated, directed, inspired, and taught pit crew preparation, training, and choreography for drivers Jimmie Johnson, Jeff Gordon, and Dale Earnhardt, Jr. During that time, Coach, and the crews he trained, built a staggering resume. He was a part of four Sprint Cup championships with Johnson's No. 48 team, while winning two Daytona 500s, three Brickyard 400s, and is one of the only coaches in the sport's highest series to win two MVP Pit Crew of the Year awards. While Greg greatly enjoyed his time in NASCAR, and was highly successful, he chose to begin serving our nation's combat veterans and their families because of what this community stands for – being the best version of oneself because of the training and experiences of life.
As a coach the biggest WIN and richest reward is to see your players fulfill their potential, achieve success, and then live a life of significance and service to others. A life that educates, inspires, and leads others to their own greatness. He coaches human performance in the greatest arena – LIFE – because he wants his three sons to have a legacy to grow up with and carry on, a legacy built on integrity, courage, discipline, sacrifice, and service. Everything the men and women he gets to serve identify with and stand for.
Give strength & hope to those who serve
Your support powers life-changing programs offered at no charge to veterans, military, first responders, and their families. With your help, our Warriors won't just survive — they'll thrive.
Proud to be a top-rated nonprofit organization