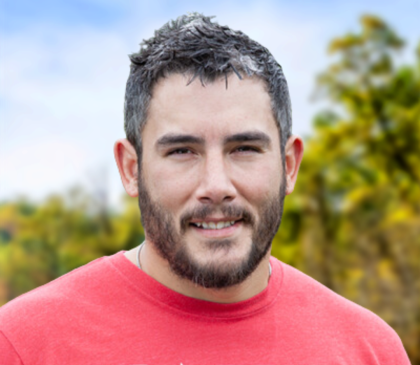 Ian Ricci
Director of Programs - Mobile Training Team Alpha
Ian was born in Sioux City, Iowa in 1981. In 1988 he moved with his mother (Anita), and two brothers (Josh and Kiel) to Sioux Falls, South Dakota. Upon graduating from Roosevelt High School in 1999, Ian attended Upper Iowa University on a soccer scholarship in 2000. However, after the events of 9/11 he chose to leave college and enlist in the US Army as an 11b (infantryman). During his first deployment in early 2004, while serving with 1st BN/16th Infantry he was wounded by an IED in Fallujah, Iraq. Ian served another three years and deployment to Iraq and exited the service shortly after his final deployment in 2007.
Ian returned to Sioux Falls, SD. Where he served as a Veterans Service Officer for the South Dakota Department of Veterans Affairs from 2008-2014. There he helped veterans navigate and attain veterans benefits with the VA. Ian had the privilege and opportunity to represent veterans in the appeals process, advocating for them at the court of veteran's appeals level.
In 2007 Ian took up Muay Thai kickboxing, as a way to stay active and competitive and fell in love with the sport. After competing at the national level in 2014, he let his love of the sport guide him to coaching boxers, Muay Thai kickboxers and MMA fighters in 2015. Today he coaches fighters and enthusiasts from amateur to professional at Next Edge Academy in Sioux Falls, SD.
In April of 2018 Ian became involved with Boulder Crest Arizona when he attended the Warrior PATHH program. Ian completed the 18-month Warrior PATHH program with his team in October of 2019. Shortly after Ian finished his 18-month program he began serving with the MTT.
Ian lives in Sioux Falls, SD with his spouse (Tracy), 3 daughters (Mya, Reese and Riley,) and German Shepherd (Murphy) where he is a registered EMT and USA Boxing coach. He enjoys coaching and working with fighters, running, cooking, and spending time with his family.
Give strength & hope to those who serve
Your support powers life-changing programs offered at no charge to veterans, military, first responders, and their families. With your help, our Warriors won't just survive — they'll thrive.
Proud to be a top-rated nonprofit organization