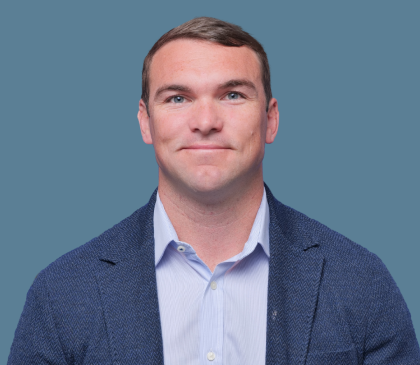 Mike Burns
Mike Burns is an investor at a financial technology-focused venture capital firm called Canapi Ventures, focusing on mid to late-stage investments.
In August of 2021, Mike separated from the United States Navy after nine years of service as a Special Warfare Officer (SEAL). During his time in the SEAL Teams, Mike deployed multiple times with SEAL Team Five to various combat zones in the Middle East and Africa. After three deployments with SEAL Team Five, Mike ran the last 30 weeks of the SEAL Training pipeline. As the Officer in Charge of SEAL Qualification Training, Mike oversaw the training of 500+ SEAL Candidates across multiple locations in the Western United States.
Prior to joining the Navy, Mike worked as a Cash Equity Sales Analyst at Morgan Stanley. He received his B.A. in History from the University of North Carolina at Chapel Hill where he was the Captain of North Carolina's Lacrosse team and played professionally after college. Mike received his MBA from the University of California – Berkeley Haas School of Business. He also serves as a board advisor on the Rams Club.
Mike lives in Wilmington, NC with his wife, Mackenzie, and two sons, James and Miles.
Give strength & hope to those who serve
Your support powers life-changing programs offered at no charge to veterans, military, first responders, and their families. With your help, our Warriors won't just survive — they'll thrive.
Proud to be a top-rated nonprofit organization