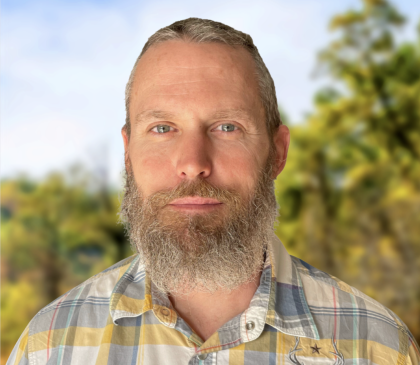 Mike was born into a family with a long military history and grew up in California with a love for the outdoors. Mike retired after 20 years in the Army which was split between the Infantry and Civil Affairs with deployments to Iraq, Afghanistan, and Niger. After losing several friends to post-deployment issues he became deeply passionate about serving veterans through non-profit opportunities. Mike used his Jeep, military training, love of nature, and passion to build a program that provided opportunities to America's heroes to receive adventure and camaraderie while feeling comfortable to disclose burdens they were carrying.
Mike attended Warrior PATHH at Camp Southern Ground in May 2022. Retirement and the transformation that occurred from attending Warrior PATHH prompted him to apply for a position as a PATHH Guide at Boulder Crest Foundation in Virginia. Mike feels incredibly privileged to be a part of something that he knows is impactful. He is now a resident of Virginia with his girlfriend, her son, and their two dogs.
Give strength & hope to those who serve
Your support powers life-changing programs offered at no charge to veterans, military, first responders, and their families. With your help, our Warriors won't just survive — they'll thrive.
Proud to be a top-rated nonprofit organization