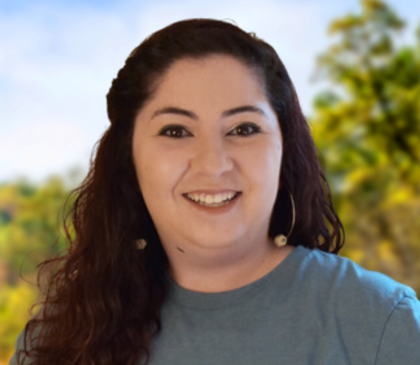 Natalie Fiorica
Guest Relations Specialist
Before Boulder Crest, Natalie held several different positions in the hospitality industry. She worked for Darden for three years as a Service Professional and Corporate Trainer opening multiple different restaurants for their new restaurant concept. Natalie developed a deep love for hospitality starting at 18 years old with her first job at the historic Old Ebbitt Grill in downtown DC.
Natalie graduated American University in 2018 with a Bachelor's degree in Spanish Language and Latin American Cultural Studies. She lived in Mexico for 10 months during her undergraduate experience in Cholula, Puebla. Natalie speaks fluent Spanish. She continued her education in 2020 with a Masters in Hospitality Management from Cornell's online education program.
Natalie has lived in the DMV area since graduating and loves it!  She recently settled in Berryville, Virginia where she purchased her first home.  She is passionate about creating; whether its art, pottery, baking pastries, or cooking pasta-she's always making something. You can find her most often with her Vizsla pup Dudley by her side!
Give strength & hope to those who serve
Your support powers life-changing programs offered at no charge to veterans, military, first responders, and their families. With your help, our Warriors won't just survive — they'll thrive.
Proud to be a top-rated nonprofit organization