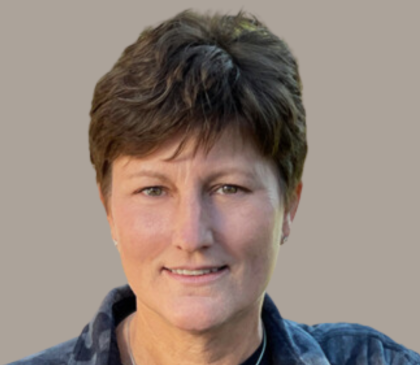 Sarah Fehrer
Executive Vice President - Board Relations
Sarah Fehrer serves as Executive Vice President of Board Relations. Sarah joined Boulder Crest in November 2011 to lead the capital campaign to establish Boulder Crest. Under her leadership, the organization has experienced record breaking growth and today has a successful $8 million annual operating budget and nationally known for its programs and services.
To date, Sarah has led the organization in achieving more than $100 million in revenue and managed the grand openings of Boulder Crest Virginia (2013), Boulder Crest Arizona (2017), and the Boulder Crest Institute for Posttraumatic Growth (2018). She oversees Boulder Crest's day-to-day external affairs, private sector partnerships, development and fundraising, grants and special events work, social media, donor communications, and volunteer outreach for the organization's 2,000 volunteer base. Sarah has nearly 30 years of experience spanning the non-profit, association, public, public-private, and political sectors. She brings a unique, and blended approach having served in leadership roles at nationally known organizations, including the Smithsonian Institution, the U.S. Chamber of Commerce, the Manufacturing Institute, and her early work at three of the top five national political party committees.
Her background includes noteworthy international work, special events, and government experience for the 1992 World Exposition in Seville, Spain and the 1990 Economic Summit of Industrialized Nations. Sarah has had the pleasure of serving in the White House during two presidential administrations. Sarah has a special appreciation for Boulder Crest's mission, having come from a family composed of many veterans and grown up in a small town in upstate New York.
She has a B.A. in Business Administration from St. Bonaventure University and resides in Catharpin, Virginia, with her husband and two children.
Give strength & hope to those who serve
Your support powers life-changing programs offered at no charge to veterans, military, first responders, and their families. With your help, our Warriors won't just survive — they'll thrive.
Proud to be a top-rated nonprofit organization