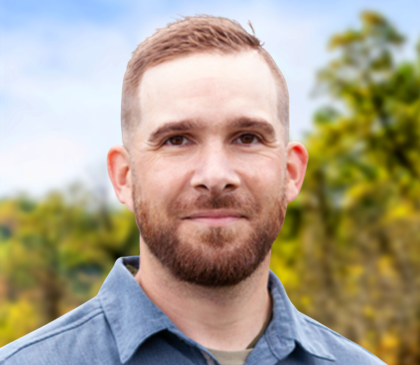 Stephen Haller
Operations Manager
Stephen Haller is a Marine Corps Veteran who served from 2007 to 2011 with one deployment to Afghanistan. He currently lives in Woodstock VA with his wife Krystle and daughter Serenity. He has years of experience working directly with horses. Stephen attended Warrior PATHH in July 2020 at Boulder Crest Virginia.
"I want to work at Boulder Crest because I deeply believe in their mission and strive to be an example of post-traumatic growth. I am honored to have been selected for the position and look forward to working with veterans and their families."
Give strength & hope to those who serve
Your support powers life-changing programs offered at no charge to veterans, military, first responders, and their families. With your help, our Warriors won't just survive — they'll thrive.
Proud to be a top-rated nonprofit organization