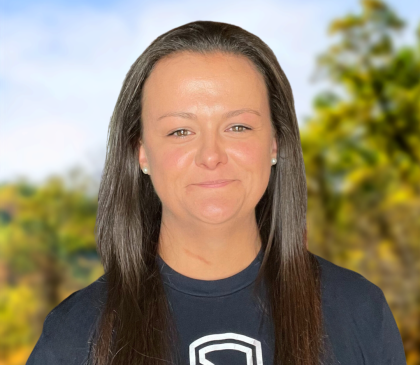 Tara Mathis
Operations Lead - Mobile Training
Tara was born in Martinsburg, WV and grew up living in parts of southern Virginia as well as Charles Town, WV, where she graduated high school. A year after graduating she enlisted in the United States Army as a Human Resource Specialist. Tara remained in the Army as a Human Resource Specialist for 7 years until she transitioned out of the Army in November of 2016. While in the service, she was stationed in South Korea at Camp Humphreys for a year and was a part of the 2nd ID Combat Aviation Brigade. When her time in South Korea was finished, she PCS'd to Fort Bragg where she would spend 4 years in the 82nd Sustainment Brigade, 18th HR Company. During her stay at Fort Bragg she completed one tour in Kuwait. Her tour consisted of supporting inbound and outbound operations as well as assisting in processing the last convoy out of Iraq home. After reenlisting for a second contract, she then PCS'd to Fort Lee, VA and fell under the 59th Ordnance Brigade where she worked in the Brigade S1. This would be her final stop in the Army.
After leaving the Army, Tara started her transition and like most veterans, she experienced her own struggles but worked her way through them. She took time during her transition to focus on herself and completing her bachelor's degree in Business Administration. While doing this, she moved to Bend, Oregon for 2 years. While in Oregon, Tara worked in marketing and community relations for a small in-home health care business. Tara completed her bachelors and is now pursuing her master's in business administration and lives in Charles Town, WV where she is planting her roots.
In her free time, Tara enjoys spending time with her dog Riley who is her best friend and her incredibly supportive family. She is a big movie fan. She also enjoys traveling, BBQing, fitness, camping, hiking, kayaking, and other outdoor activities.
Give strength & hope to those who serve
Your support powers life-changing programs offered at no charge to veterans, military, first responders, and their families. With your help, our Warriors won't just survive — they'll thrive.
Proud to be a top-rated nonprofit organization