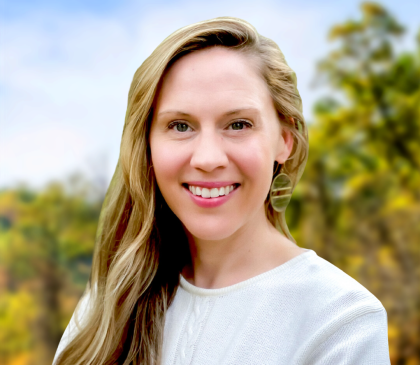 Taryn Greene, Ph.D.
Director of Research - Boulder Crest Institute, Health Psychologist
Taryn Greene, Ph.D, is the Director of Research at the nationally recognized 501(c)(3) nonprofit, Boulder Crest Foundation, the home of Posttraumatic Growth (PTG) and the global leader in the development, delivery, study, and scale of PTG-based programs. She is a former active-duty Air Force Intelligence Officer and two-tour veteran of Afghanistan. As a Health Psychologist she specializes in research and application of psychological processes related to posttraumatic growth, resilience, and thriving in the aftermath of stress, trauma, and loss. She has published alongside Dr. Tedeschi and Dr. Moore on the topic of facilitating posttraumatic growth in first responders, military members, and veterans. Taryn brings expertise in positive psychology, trauma-informed care, and program evaluation, as well as experience utilizing applied research to investigate the experiences of military, refugee, and immigrant populations overcoming adversity.
Give strength & hope to those who serve
Your support powers life-changing programs offered at no charge to veterans, military, first responders, and their families. With your help, our Warriors won't just survive — they'll thrive.
Proud to be a top-rated nonprofit organization