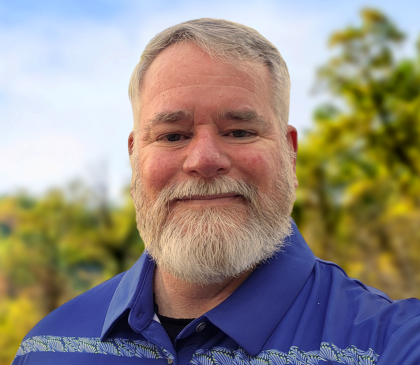 Joe Lawson
Director of Programs - Virginia
Joe is the Director of Programs for Boulder Crest – Virginia.  He works with and supports an incredible team of PATHH Guides delivering Posttraumatic Growth training to Military Veterans and First Responders in beautiful Bluemont, Virginia.
As a native of the Tarheel state (North Carolina) Joe is a big Carolina Tarheel fan.  He always had the desire to serve his country and joined the US Army just prior to Desert Storm and was fortunate to continue to serve his country for 27 years, retiring in 2018.
Joe found his path onward after attending Warrior PATHH in 2020 at Boulder Crest – Virginia.  He and his beautiful bride, Connie, have been married for 35 years.  They crave to continue to reconnect and grow their love for each other through their love of travel and love of Jesus Christ.  They have one son, who currently resides in Arizona, along with a spoiled dog and 16 pet chickens.
He is grateful to be part of the Boulder Crest team, allowing him to help others find their path onward.
Give strength & hope to those who serve
Your support powers life-changing programs offered at no charge to veterans, military, first responders, and their families. With your help, our Warriors won't just survive — they'll thrive.
Proud to be a top-rated nonprofit organization