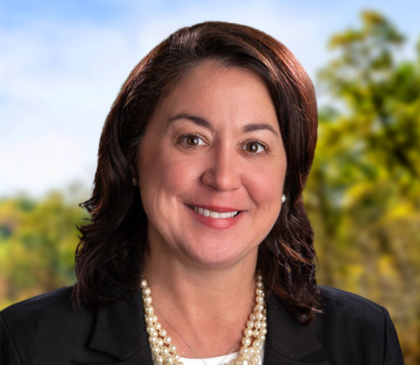 Janet Reid
Director of Philanthropy
Born in Turkey as the middle child of an Air Force family, Janet spent a majority of her formative years in Alexandria, Virginia. A proud alumna of the College of William & Mary, Janet lived in Williamsburg, Virginia for almost 2 decades before relocating to the Winchester area.
Janet's career has included working in alumni relations at the College of William & Mary where she was responsible for volunteer management and event planning. She then spent several years learning the other side of event management by working as a Conference Services Manager at two 4-star resorts, Kingsmill Resort in Williamsburg, VA and Grandover Resort in Greensboro, NC.
Falling into the development profession when working as a meeting planner for a community non-profit, the majority of her development career has been focused on raising support for local community non-profits in Williamsburg. Prior to joining Boulder Crest Foundation, Janet served as the director of development for the National Center for State Courts where she focused on creating a comprehensive strategic development plan to raise support nationally to address the challenges state courts face.
As a member of the leadership team at Boulder Crest, Janet oversees a team of 5 and is responsible for a variety of things to include: grants and foundations, planned giving, grassroots community engagement and events, donor acknowledgement, social media, monthly and annual giving.
Give strength & hope to those who serve
Your support powers life-changing programs offered at no charge to veterans, military, first responders, and their families. With your help, our Warriors won't just survive — they'll thrive.
Proud to be a top-rated nonprofit organization