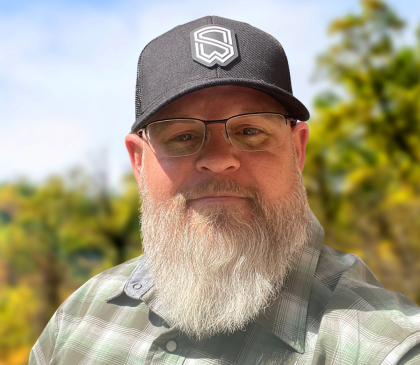 Ryan Kinslow
Director of Programs - Arizona
Ryan is the Program Director for Boulder Crest in beautiful Sonoita Arizona. He leads a team of remarkable PATHH Guides in delivering training to Combat Veterans and First Responders in the science of Post Traumatic Growth (PTG).
Ryan spent more than 20 years in the Army as a Military Intelligence Warrant Officer, serving in all leadership positions from Squad Leader to Company Commander. During his first deployment to Iraq, he led and managed an electronics maintenance shop that upgrade and maintained Counter IED systems as well as developed and delivered training on those systems to almost 80,000 personnel in Iraq and Afghanistan. While stationed at Ft, Huachuca, AZ, Ryan led a team of over 130 personnel to include
Soldiers, Department of the Army Civilians, and Defense Contractors in the development and delivery of Intelligence systems training to nearly 50,000 Soldiers. Ryan is a certified Instructor and Training Developer.
Ryan was born in Yuma, Arizona, and raised in Southern California. Two years after graduating High School and getting married, he made the decision that he needed some stability and structure in his life and went and joined the Army. He enlisted as an Electronic Warfare/Intercept Tactical Systems Repairer with his first assignment being at Ft Campbell, KY with the 101st Airborne Division (AASLT). During his career, he had two hardship tours in Korea (98, 13), a tour in Germany, and two deployments to Iraq (03, 09).
Ryan is happily married to the former Amber Smart of Lubbock, TX. They have been married for nearly 29 years, have two adult children, one beautiful Granddaughter, and two dogs. Ryan is a member of the Ft. Huachuca Sergeant Audie Murphy Club and a LTC Thomas Knowlton award recipient.
Give strength & hope to those who serve
Your support powers life-changing programs offered at no charge to veterans, military, first responders, and their families. With your help, our Warriors won't just survive — they'll thrive.
Proud to be a top-rated nonprofit organization